Chapter one ❥
THE WONDER EARTH
Personal Project
This story takes place in a fantasy world, somewhere between the past and the future. A magical world where mystical insect-like creatures, growing in eggs, are considered treasures. And they have a name for themselves. They are called "FETISH", because they are believed to have a magical power that protects or helps their owner. Each egg, evolves in a different landscape, and has its own creature with its own properties. They are very rare to find, but if you find one, it will be your friend and will protect you for life. In a place where humans have no power, no technology, nothing, all that is left is nature and the wonders it holds. This story is composed in 5 chapters, and as it unfolds, you will discover many supernatural things, strange creatures, glorious landscapes.

Welcome to chapter 1: The Wonder Earth. ✦ More Chapter to come soon ✦
---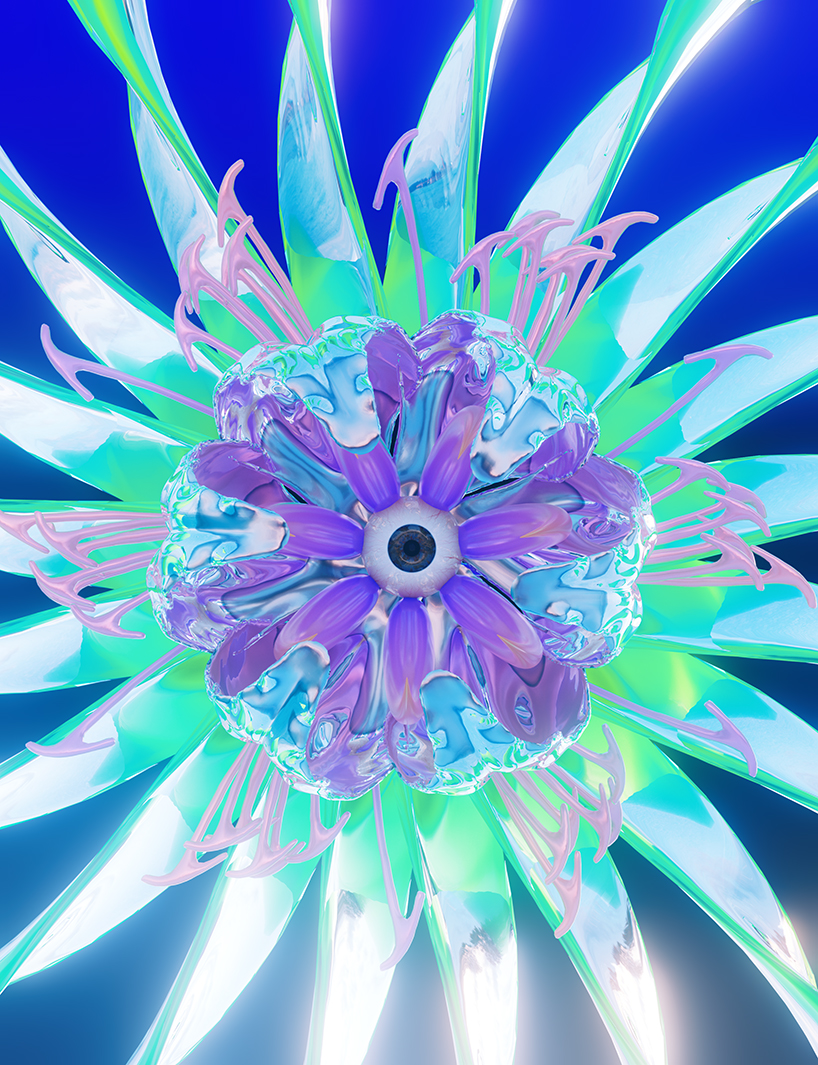 The wandering spirit of flowers
Commissioned
A Part Publications commissioned me to create a series of 6 images on the theme of flowers for their 10th edition. The images are displayed throughout the magazine.
---
YIE YIE
Love FantasYie
Commissioned
For their new collection Love FantasYIE, I collaborated with YIE YIE to create a game-themed futuristic world. I wanted to represent a powerful, adventurous and mischievous muse, who with her YIE YIE accessories is not afraid to brave the craziest challenges and the most challenging adventures. The accessories are symbols of strength, and allow the spectator to think that everything is accessible thanks to them.

From the art direction, through the modeling of props, and CGI renderings, I wanted to imagine through this cyber-punk universe, a space where the protagonist evolves according to her adventures with the brand's accessories and where the viewer is invited to enter & dream.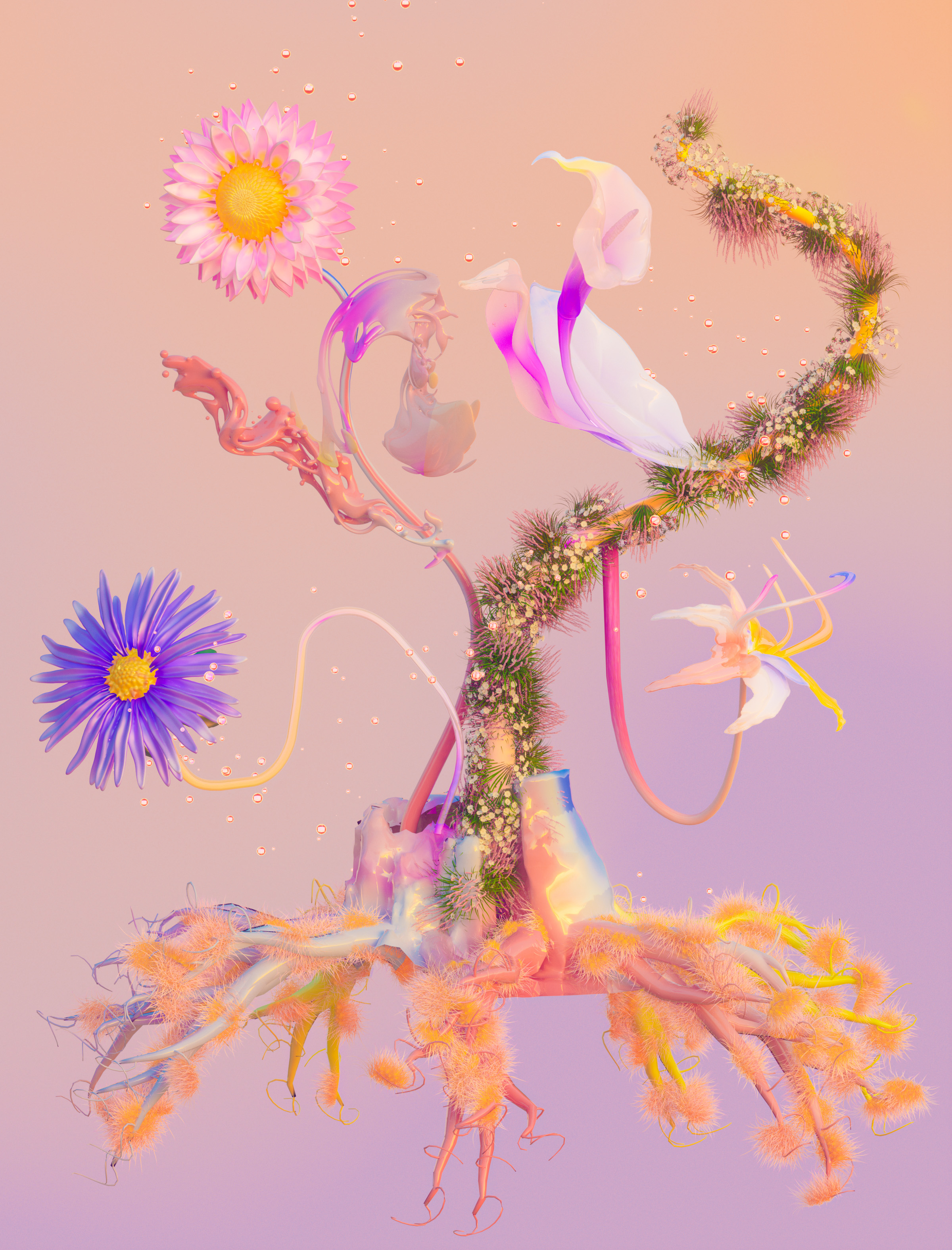 A new form of life
Commissioned
For this collaboration, I was asked to produce 3 illustrations based on an article entitled "We'll change everything but ourselves" by Davian Ho and Isaac Lipsky. The latter survey the role of biotechnology in the age of disastrous climate change. This piece imagine a new kind of natural world, modified for climate resilience. The illustrations are both fantastical and grounded in reality, helping people to re-imagine what our Earth might look like if we were to rearrange everything. Each of them represents respectively: A new form of Forest, Garden and Ocean.